Celebrating 10 years of Adwords with the worlds most successful B2B campaign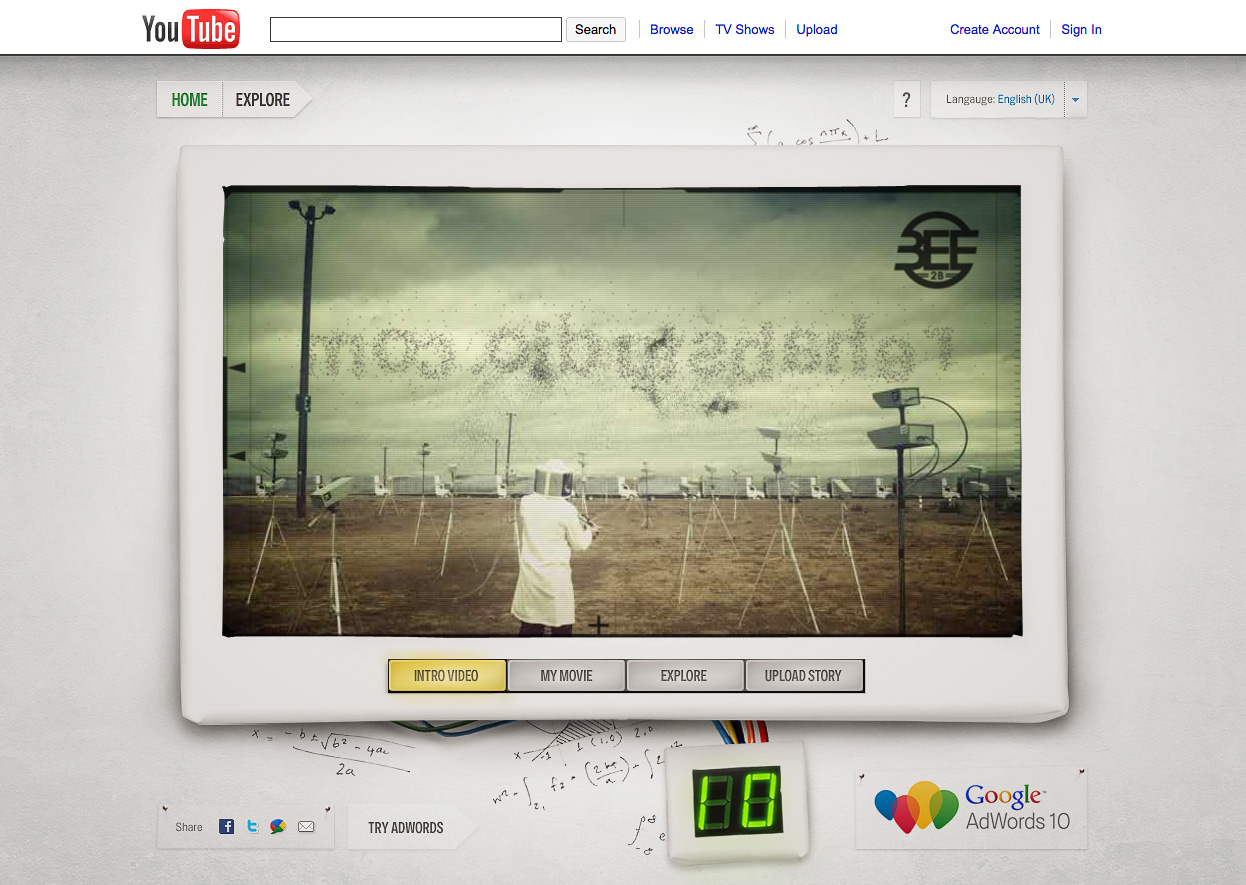 AdWords sent an email to all their customers, inviting them to view a personalised 'Thank You' film on YouTube. Customisation was achieved by dynamically embedding each companies name and URL in the film.
Produced in over 40 languages, the YouTube channel forms the heart of the anniversary campaign, letting customers submit their own success stories. The specially created system first uses geo-tagging to track the customer's specific location, pinning their uploaded story to the channel's 3D globe. The system then automatically visualises their content within a Google Maps backdrop.
The channel also allowed users to compare a rich series of business and consumer facts demonstrating the power of Adwords with data represented visually on a 3D globe, filterable by theme, sector and country, delivering a highly targeted, visual resource.
Video creative: AKQA, San Francisco
Video production: Post Panic, Amsterdam
Awards: FWA Site of the day 1st February 2011
- - -
Role: Lead Designer