3 new Red Bull flavours hidden in a sick 13000px mural
Red Bull launched 3 new editions; Red, Silver and Blue. They came to +rehabstudio with the challenge of creating a digital sampling campaign that would get cans in hands globally.
The response? The creation a giant 13,000px mural for each market. In this energetic mashup of famous landmarks, Red Bull athletes, historical events & local traditions are hidden the 3 editions.
Users must explore these huge murals and find all 3 Editions cans, if they do, they'll be rewarded with a free sample through their letterbox. Illustrations by the brilliant PeachBeach
Red Bull United Arab Emirates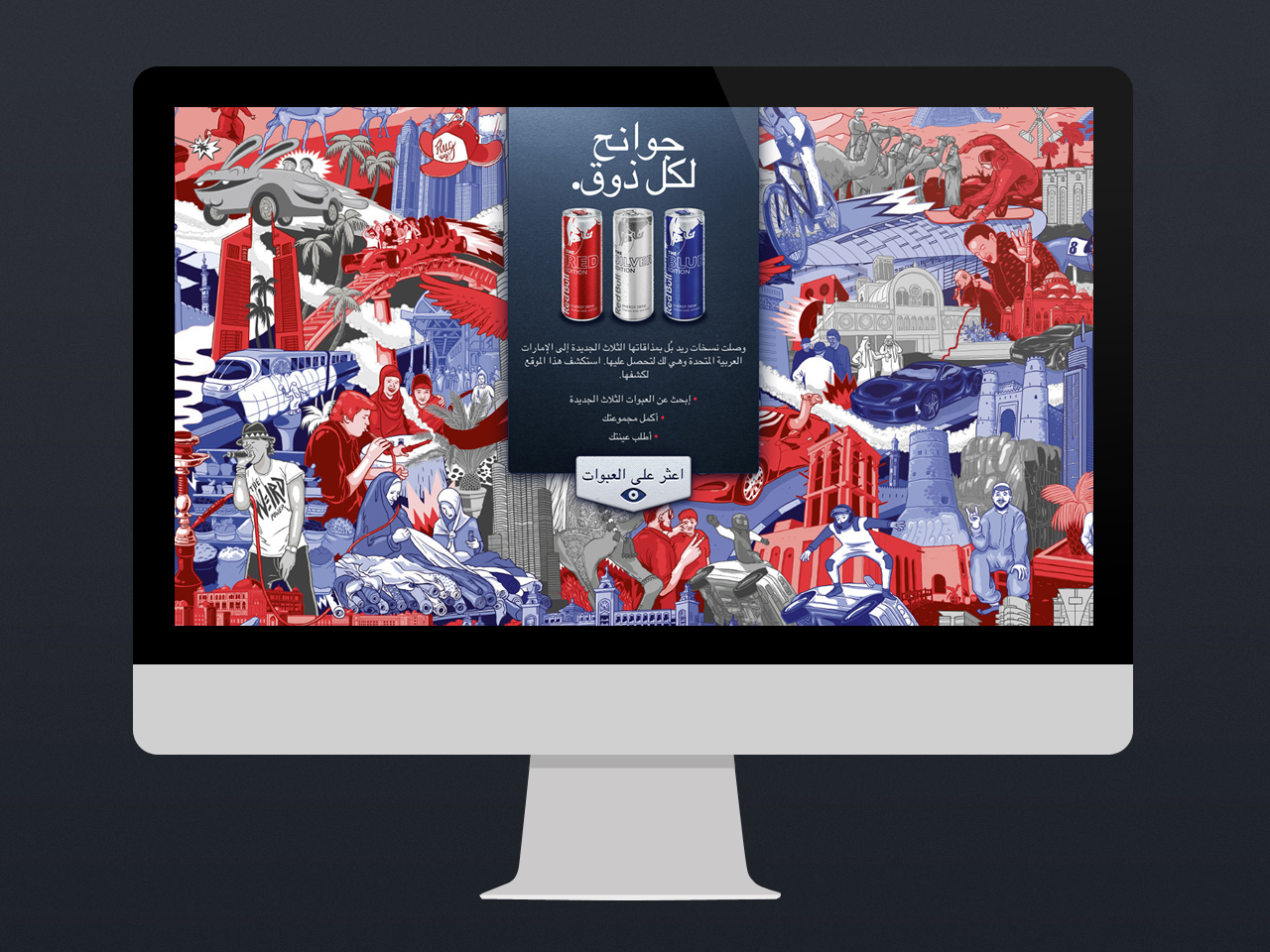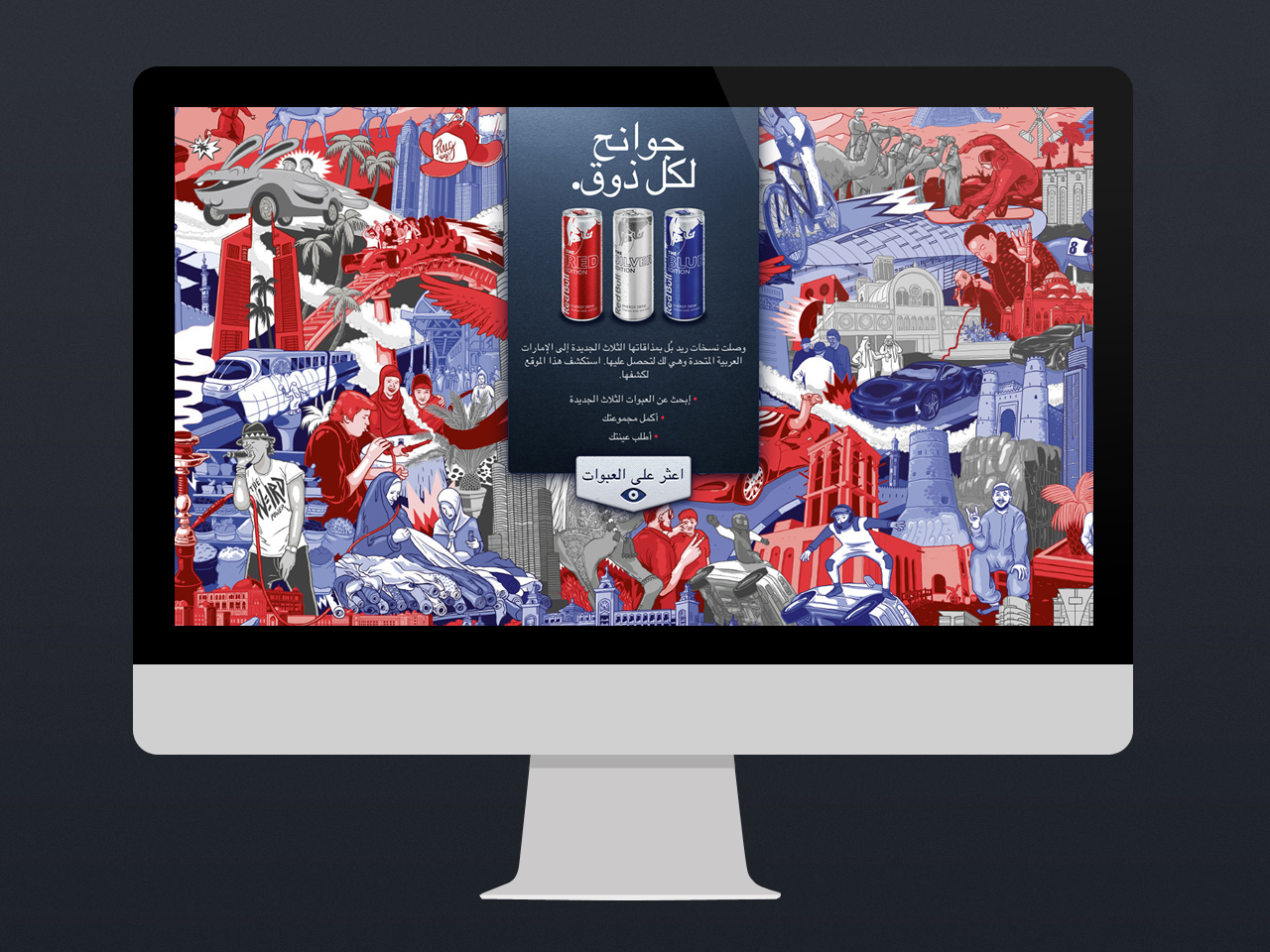 - - -
Role: Associate Creative Director